British Columbia
British Columbia, or B.C., is situated on the western coast of Canada, sandwiched between the Pacific Ocean and the Rocky Mountains. As you can imagine, with everything from beaches to mountain ranges, British Columbia has a varied environment that attracts visitors from around the world. Tourism is a major industry for the region, and while areas like Whistler are renowned for snow sports, thanks to mountain biking these are year-round attractions today. The province was host to the 2010 Winter Olympics, and winter skiing and summer biking remain global attractions today.
British Columbia is one of the most diverse provinces in Canada, with both the government and communities actively welcoming immigration to British Columbia. Major industries revolve around the rich natural resources that are found in abundance around the region, with forestry and mining heading the list. However, service industries, including finance, insurance and real estate industries are growing fast, while Vancouver is the third largest movie production location in North America, and is continuing to grow. For those wanting to live in British Columbia, high standards of living are accompanied by well above the national average wages, along with its extensive facilities for recreation of all kinds, and we see why so many wish to live in British Columbia.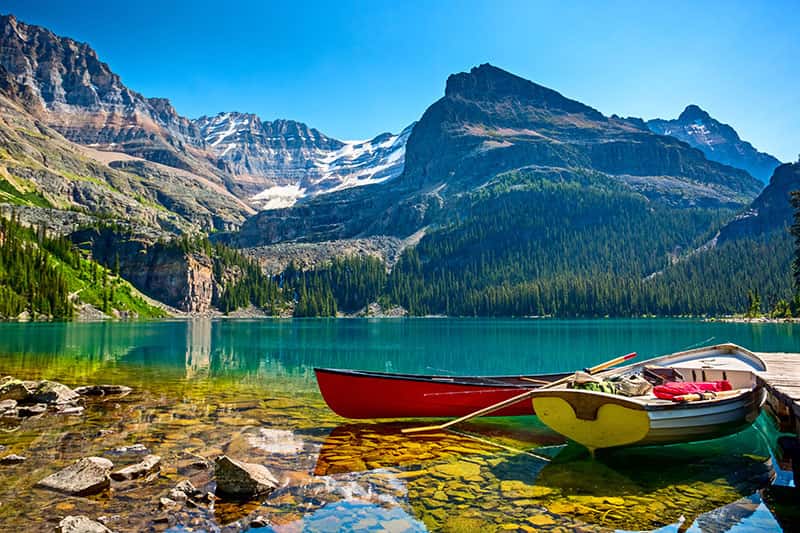 Education in British Columbia
Public school education in British Columbia is, as with the rest of Canada, excellent. For those thinking about immigration to British Columbia who would ultimately like to bring their existing family, or start one in the province, that means high-quality education at all stages in well managed public-school environments covering the entire province.
Post graduate education is again of a high standard, and the surrounding attractions for both winter and summer sports like skiing and mountain biking make this an attractive destination for sport lovers who would like to benefit from Canadian University or college education. With 18 recognised universities and colleges offering a variety of post graduate programs, along with the provision of French immersion programs for those wishing to expand their language skills, any student thinking of Alberta immigration will find an appropriate course to suit their interest.
We work with all institutions in British Columbia to ensure that any student finds a seamless, efficient application for study, including the acquisition of applicable study permit visas.
Immigrating to British Columbia
As with all provinces and territories, there are several options for those looking to immigrate to British Columbia. Depending on the type of British Columbia immigration being sought, there are options administered by regional government, and those provided at national level. At regional level, immigration to British Columbia follows the province's Provisional Nominee Program, focused on ensuring that in-demand skills and expertise are able to find a pathway to permanent residence. In addition to specific skills, this option also covers those who plan to launch businesses and invest in the local economy.
For those who want to live in British Columbia for education, or who are looking for temporary work permits or other options for employment, there are numerous nationally administered immigration programs that may suit.
Because program eligibilities and other details are frequently changed to meet specific skill demands, if you are interested in immigration to British Columbia, get in touch with our team of professionals and we can help you find the most suitable program for your specific needs.
Business Opportunities in British Columbia
While traditional industries such as forestry and mining continue to dominate the economy, British Columbia has the largest service sector in the west of the country. With industries such as finance, real estate and insurance growing rapidly, and numerous multinationals having regional offices located in Vancouver. This has created a thriving economy and community, with opportunities for entrepreneurs and investors in multiple sectors.
With tourism also a significant factor, there are opportunities across the province for business, with established infrastructure and other essentials easily accessible.
Whatever the nature of the business, we work with you to identify the appropriate immigration program that will provide the right visa solution. With a range of options at both regional and national level, our expert team can quickly identify the right immigration stream that delivers your ability to live in British Columbia.
Job Opportunities in British Columbia
Tourism offers significant employment opportunities, along with mining and forestry businesses, however the biggest growth is within the service sector. With the third largest city in the country in Vancouver, and other growing communities, workers of all kinds are in high demand. As with the rest of the country, immigration to British Columbia is encouraged by authorities, providing the needed workforce expansion to maintain the economic and social growth that the province is enjoying.
Our team are Canadian visa experts, able to identify the appropriate immigration program for your particular situation. We walk you through the entire process, ensure that your documentation is correct and give you the best possibility of success and allow you to work and live in British Columbia.