Manitoba
Often called the gateway to western Canada, Manitoba is one of the most prosperous provinces in the country. With its population largely centered around the capital of Winnipeg, this is a province built from close communities. It is also a province built on immigration, with over 200 languages spoken by those who live in Manitoba today, including several aboriginal communities who can trace their roots back to the first settlers of the region that arrived just after the last ice age. For those who are thinking about immigration to Manitoba, the province has everything in place to ensure that arriving to live in Manitoba is as smooth and welcoming as it can be.
With a strong economy based on mining, agriculture, tourism and energy, in fact around half of Canada's farming land is found in Manitoba, mostly in the south of the province. Its also a wildlife haven, known as the polar bear capital of the world. For those who love friendly communities, beautiful scenery and enjoy the outdoor life, Manitoba has everything.
Education in Manitoba
Manitoba immigration is not just about job prospects, whether you are looking at the opportunities for your children after you arrive, or are a foreign student deciding to study and live in Manitoba, the educational opportunities here are important.
Manitoba, as with the rest of Canada, has an excellent public-school system in place, organized into 37 school districts. Standards are high, with both English and French language schools available for those who live in Manitoba. For foreign students looking for further education, Manitoba has five universities, four of them located in Winnipeg itself. One of those is a French language institution, and between them these intuitions offer a variety of programs and specialities.
We work with all institutions in Manitoba to ensure that any student finds a seamless, efficient application for study, including the acquisition of applicable study permit visas.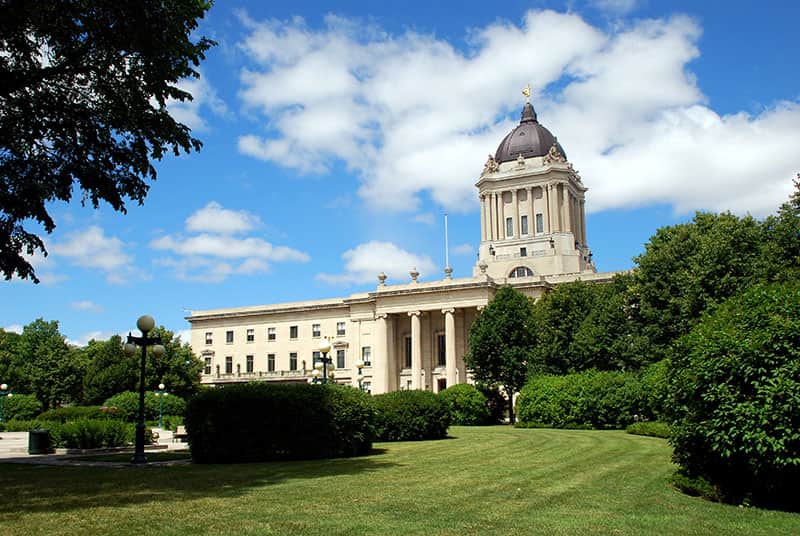 Immigrating to Manitoba
Manitoba is a province that has a long history of immigration. Today the regional government policy reflects the value they place on immigrants, and they remain committed to providing a welcoming environment for those who travel to live in Canada. To provide seamless immigration to Manitoba, there are a number of programs available depending on the needs and circumstances of the applicant.
Which Manitoba immigration program suits best depends on several factors, with regional streams such as the Manitoba PNP providing aid, and more general programs, including options for temporary workers and foreign students, administered nationally.
Because program eligibilities and other details are frequently changed to meet specific skill demands, for those who are thinking about immigration to Manitoba, please get in touch with our team of professionals and we can help you find the most suitable program for your specific needs.
Business Opportunities in Manitoba
Manitoba is host to a vibrant, successful business community, with a growing city and community, its centralized infrastructure makes a perfect environment for business of all kinds. With an affluent and concentrated community, business that relies on local consumption are well catered for, while its location and strong transport and communication infrastructure add to the desirability for larger projects.
Tourism provides further opportunity around the region, and it continues to enhance the welcoming environment for those looking to immigrate to Manitoba.
Whatever the nature of the business, we work with you to identify the appropriate immigration program that will provide the right visa solution. With a range of options at both regional and national level, our expert team can quickly identify the right immigration stream that delivers your ability to live in Manitoba.
Job Opportunities in Manitoba
With a growing economy and a relatively small population, workers in Manitoba are in demand. A strong job market offers a broad range of opportunities, from the agricultural industry in the south, to energy, mining and forestry all over Manitoba. In addition, Winnipeg is a thriving, modern city with a demand for a wide variety of skills, combined with a high standard of living and wonderful environment.
With expanding educational and service industries that reflect the dynamic nature of Manitoba today, there are huge opportunities for employment across all sectors, making immigration to Manitoba an excellent way to start a new life. Don't miss out on this amazing opportunity, start your journey today.
Manitoba immigration has many visa options, and our team of immigration professionals are able to identify the appropriate immigration program for your particular situation. We walk you through the entire process, ensure that your documentation is correct and give you the best possibility of success and allow you to work and live in Manitoba.