Newfoundland and Labrador
A province that is made up of two distinct areas, the island of Newfoundland and Labrador, which is connected to the mainland. The vast majority live on Newfoundland itself, with 40% of the total provincial population of about half a million people living in St John's, the capital. It is the most eastern province in the country with the Atlantic Ocean along its coast, and for those that live in Newfoundland and Labrador, they are enjoying significant economic growth as the energy industry, along with other natural resource-based activities including mining, are enjoying continued demand.
Viewed as one of the best places to live and work in the country, immigration to Newfoundland and Labrador gives access to a thriving economy and extensive job opportunities. It is a province full of history and culture, and those who live in Newfoundland and Labrador enjoy the lowest crime rates in North America and incredible natural beauty right across the region.
Education in Newfoundland and Labrador
Anyone interested in immigration to Newfoundland and Labrador knows the importance of education. Whether that is for family members, or for those thinking of studying in the province, knowing that the education system is easily accessible and delivers high-quality outcomes is important.
From age 5 to 18, education is provided by a network of public schools, and as with the rest of Canada, offers comprehensive, high quality education to grade 12. Higher education is a relatively new introduction to the province. The relatively small population has meant that Newfoundland and Labrador has taken time to establish suitable institutions.
Today there are two main options, The Memorial University of Newfoundland, and the College of the North Atlantic. Both offer a variety of programs, and both have well-earned reputations for quality education and globally respected qualifications. In addition, there are 25 private colleges operating in the province, providing a variety of specialized programs for students.
For foreign students, Newfoundland and Labrador immigration gives access to wonderful educational facilities, high standards of living and welcoming, friendly communities. For those wanting to study here, our team work with all institutions across the province to ensure that any student finds a seamless, efficient application for study, including the acquisition of applicable study permit visas.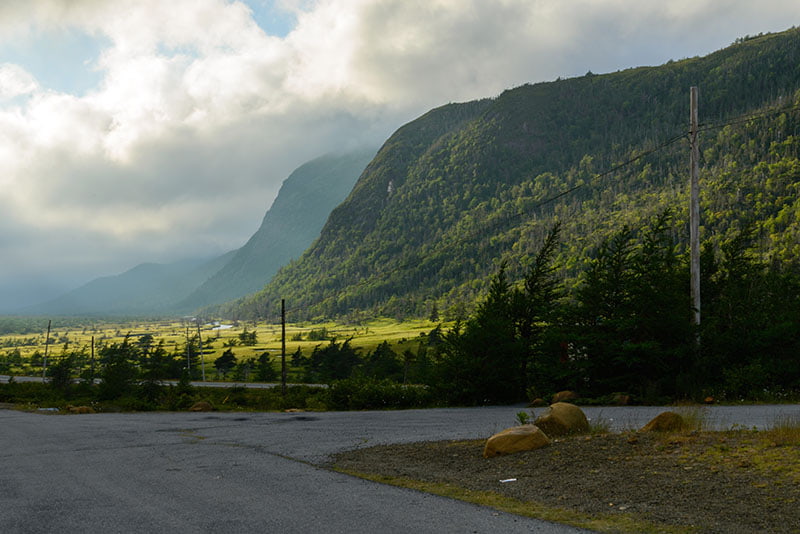 Immigration to Newfoundland and Labrador
With a fast-growing economy and demand for skills of all kinds, Newfoundland and Labrador actively encourages immigration. With friendly communities and an abundance of opportunities, along with high standards of living, it is no wonder that immigration to Newfoundland and Labrador is growing in popularity.
Depending in individual situations, there are a wide variety of programs available for those seeking Newfoundland and Labrador immigration, some administered at regional level, others by the national government. At the local level, the Newfoundland and Labrador Provincial Nominee Program (NLPNP) provides an immigration scheme for specific skills or experience that the region is in need of. Meanwhile, national immigration programs such as temporary worker schemes, business programs and so on provide opportunity for immigration to Newfoundland and Labrador for others.
Because program eligibilities and other details are frequently changed to meet specific skill demands, if you are interested in immigration to Newfoundland and Labrador, get in touch with our team of professionals and we can help you find the most suitable program for your specific needs.
Business Opportunities in Newfoundland and Labrador
Newfoundland and Labrador is a province that offers significant opportunity to business of all kinds. While service industries, tech and energy industries are the primary driver of growth, the centralized location of much of the community and well-established infrastructure provide an excellent environment for new businesses of all kinds.
Whether the intention is to launch a new business or invest in an existing one, Newfoundland and Labrador has a range of options available for immigration, including support for establishing new enterprises. However, as requirements for individual programs change frequently, it is recommended that you contact our team of immigration professionals. They will work with you to identify the appropriate immigration program that will provide the right visa solution. We quickly identify the right immigration stream that delivers your ability to live in Newfoundland and Labrador.
Job Opportunities in Newfoundland and Labrador
With a thriving economy and fantastic living standards, Newfoundland and Labrador offer an incredible opportunity for building both a career and a new life. Whether it is the energy industry, fishing, services such as financials or a wealth of other market sectors, a wide variety of skills are in demand. This creates an exciting situation for anyone thinking of Newfoundland and Labrador immigration, and to ensure they don't miss out on this amazing opportunity, securing the right immigration visas now is crucial.
Our team are Canadian visa experts, able to identify the appropriate immigration program for your particular situation. We walk you through the entire process, ensure that your documentation is correct and give you the best possibility of success and allow you to work and live in Newfoundland and Labrador.