Nova Scotia
Situated on the eastern coast of Canada, Nova Scotia is the second smallest province in the country, and the Atlantic Ocean that surrounds it is its central source for employment. With around 1 million inhabitants, Nova Scotia has a reputation for friendliness, with communities being open and welcoming for immigrants.
While fishing remains the primary industry for those who live in Nova Scotia, especially lobster production, agriculture is also a significant industry, along with the tech, defence and aerospace sectors. In addition, tourism is a growing market in the province, with over 200,000 cruise ship passengers stopping of at the Port of Halifax every year.
Nova Scotia is the world's largest exporter of lobster, it is also the largest exporter of Christmas Trees and Gypsum. For those thinking about immigration to Nova Scotia, the friendly and welcoming communities, economic stability and healthy employment market, along with the beautiful scenery that is everywhere you look, all make it an incredibly attractive place to start a new life.
Education in Nova Scotia
For Nova Scotia immigration, those who would like to bring family with them, or foreign students looking to study in the province, the education system matters. For school education, as with the rest of Canada, Nova Scotia enjoys an excellent public-school system that delivers high-quality education through a total of 450 public schools across the province. Many offer French immersion programs, with a dedicated department, the Conseil Scolaire Acadien Provincial, which oversees French language study for those whose primary language is French.
Higher education is covered by both universities and a college system. There are 12 universities across the province, covering a wide variety of programs and specializations. The main college is the public Nova Scotia Community College, which covers a total of 13 separate campuses offering a broad choice of programs. For students who wish to study and live in Nova Scotia, there are also over 90 registered private colleges available as well.
For foreign students looking for a Nova Scotia immigration visa, our team work with all institutions across the province to ensure that any student finds a seamless, efficient application for study, including the acquisition of applicable study permit visas.
Immigration to Nova Scotia
Nova Scotia is a province that encourages immigration, and to ensure a smooth process that offers opportunity to all, there are a number of options for obtaining temporary work permits, study permits and permanent residence. Depending on individual circumstances, these could be programs ran by the regional government, such as the Provincial Nominee Program that focuses on specific labour needs, be it targeted workers of entrepreneurs. Alternatives for study visas or temporary work visas and other programs are ran by national government, with several options for those looking to immigrate to Nova Scotia.
Because program eligibilities and other details are frequently changed to meet specific skill demands, if you are interested in immigration to Nova Scotia, get in touch with our team of professionals and we can help you find the most suitable program for your specific needs.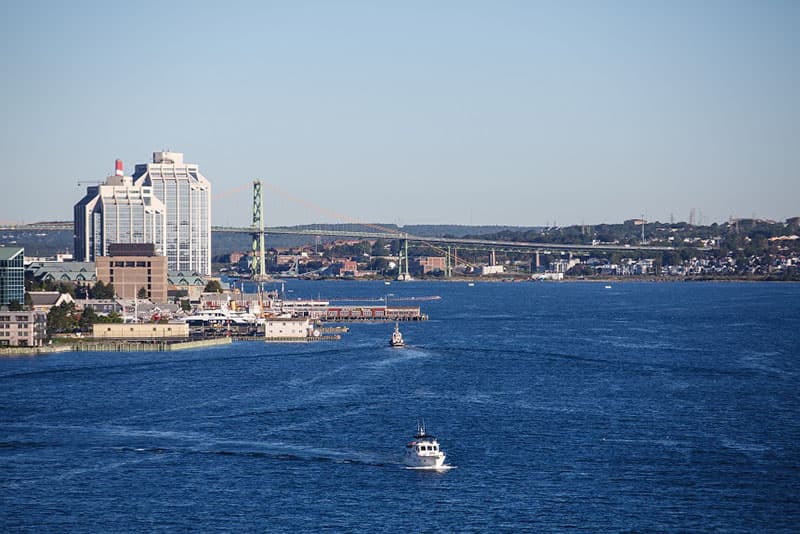 Business Opportunities in Nova Scotia
With its stable economy and vibrant, welcoming communities and strong work ethic, Nova Scotia presents a fantastic opportunity for those who wish to launch a new business or invest in an existing one. From high tech business to the fishing industry, the service sector to innovation, Nova Scotia has an abundance of skills and the infrastructure to support an entrepreneur's vision.
There are numerous programs in place to help immigration to Nova Scotia for investors and entrepreneurs, and our team of immigration professionals work with you to identify the appropriate immigration program that will provide the right visa solution. We quickly identify the right immigration stream that delivers your ability to live in Nova Scotia.
Job Opportunities in Nova Scotia
With a broad variety of industries from agriculture and fishing through to new technology, defense and aerospace, Nova Scotia has a demand for a variety of skills today. With its wonderful environment and living standards and strong employment market, it is the ideal place to start a new life.
Nova Scotia is actively looking for immigrants with the skills local business needs, offering high living standards and a chance to build a life and a career in this amazing location. With skills in demand, now is the time to make the choice and be a part of this incredible community and outstanding province.
Our team are Canadian visa experts, able to identify the appropriate immigration program for your situation. We walk you through the entire process, ensure that your documentation is correct and give you the best possibility of success and allow you to work and live in Nova Scotia.