Nunavut
Nunavut has been part of Canada for over 100 years, but only became a separate territory since 1999, making it the newest in the country when it split from the Northwest Territories. The name means 'our land' in the Inuktitut language, spoken by the native Inuit people who have lived here for thousands of years. With a population of just 33,000 it is the least populous territory in Canada, however the land is rich in resources, bringing a growing economy based on mining, oil and gas, fishing and tourism.
The majority of the residents are Intuit, who can trace their ancestry back thousand of years, and is how to the world's most northerly permanent settlement, known as Alert. The territory has three official languages, Inuktitut, English and French, with the community celebrating the rich cultural heritage of the Intuit across all communities.
For those who prefer a unique lifestyle, Nunavut Immigration opens the door to a culture and way of life that is found nowhere else today.
Education in Nunavut
While the education system in Nunavut follows the path that all Canadian education does, with capable, high-quality public education for all, it faces challenges that are unique to the territory. Communities are dispersed, with some areas requiring relatively long-distance travel to attend public school. Schooling is available in English, French and Inuktitut. Nunavut offers extensive support for home schooling on top of its excellent public-school initiatives. For those thinking of immigrating to Nunavut with families, ensuring that any specific location has easy access to the school system should be essential.
With such a small population, further education is limited. There is a single college, Nunavut Arctic College, which includes three major campuses located across the territory. In addition, the college has learning centers located in 24 communities around the region. While there is a diverse range of programs on offer, Nunavut higher education remains in its infancy, with the college still working to fulfill its potential.
When it comes to Nunavut immigration for foreign students, our team work with all institutions across the province to ensure that any student finds a seamless, efficient application for study, including the acquisition of applicable study permit visas.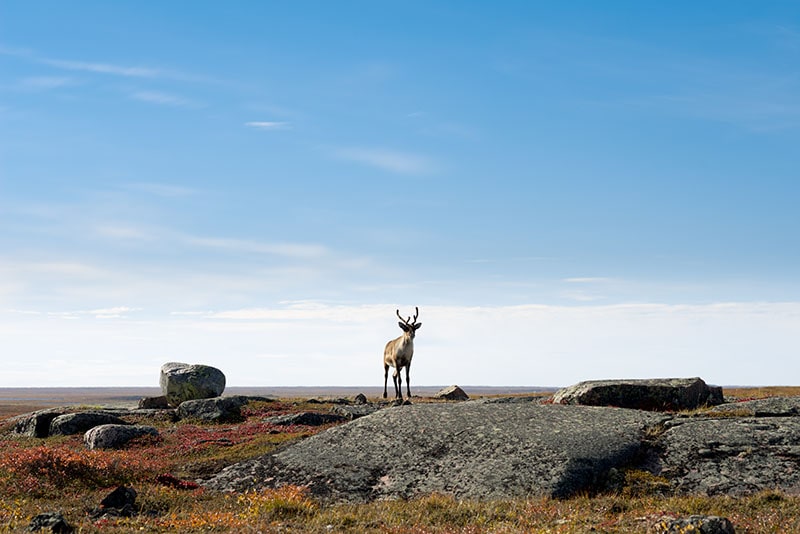 Immigration to Nunavut
With a population of just 33,000, Nunavut is an area that has not seen significant immigration in its history. However, as the mining and energy industries have begun to expand quickly, needed skills and experience are sought after. For those who choose to work and live in Nunavut, employers are often prepared to pay a significant premium to offset the higher living costs associated with the region.
Immigration administered at the national level includes options for temporary workers and students, along with business specific visas for entrepreneurs and investors. However, as program eligibilities and other details are frequently changed to meet specific skill demands, if you are interested in immigration to the Nunavut, get in touch with our team of professionals and we can help you find the most suitable program for your specific needs.
Business Opportunities in Nunavut
A growing economy and a growing population, combined with excellent government support, all provide a fantastic environment for business. Whether investing in an existing business or launching a new one, there are numerous options available for Nunavut immigration.
Across the entire range of business sectors, our team of immigration professionals work with you to identify the appropriate immigration program that will provide the right visa solution. We quickly identify the right immigration to Nunavut that delivers the ability to live and work in this outstanding environment.
Job Opportunities in Nunavut
With a wealth of industries actively seeking out the skills they need due to rapid expansion, Nunavut has a thriving job market that represents an outstanding opportunity. From mining to oil or gas extraction, fishing, tourism or vital service sector work, the abundance of opportunities to build a career can be found right across the region. Offering a unique experience that nothing else in Canada can match, those who live in Nunavut enjoy every day.
With such an opportunity, ensuring the right visas are in place quickly is essential, be at the front of the queue by contacting our team of Canadian visa experts. We are able to identify the appropriate immigration program for every individual situation, taking each candidate through the entire process, ensuring that all documentation is correct in order to provide the best possibility of success for Nunavut immigration applicants.