Ontario
Home to Canada's capital city, Ottawa, and the country's most populated province, Ontario is the heart of everything Canada is. With extensive manufacturing, energy and agricultural industries, Ontario is an economic powerhouse, accounting for over 50% of the entire country's manufacturing output. For those who live in Ontario, a high standard of living, thriving job market and welcoming, multicultural society make it ideal for those looking to start a new life.
With beautiful scenery, national parks and amazing nightlife in the cities, including Canada's largest Toronto, Ontario immigration opens the door to a wonderful lifestyle. Ontario is not just a great destination for immigrants, it is a province built on immigration, and that multicultural community is there to support and encourage all who settle in this amazing province.
Education in Ontario
For anyone with family thinking about immigration to Ontario the education system is important. The Canadian public-school system is designed to provide high-quality schooling for all children, and in Ontario it is no different. It features a mix of English and French speaking schools, and in Ontario these are further divided, with Roman Catholic schools falling under their own school board. This approach allows choice, with primary and secondary schools providing consistent quality education right across the province.
For foreign students thinking of Ontario immigration, there are numerous options. With 10 public universities and 24 public colleges situated around the province, as well as over 400 registered private colleges, there are programs to suit and specialization or interest. With institutions available across the province, students are able to find a good study choice wherever they prefer to be located.
To ensure that any prospective student has the best chance of success, our team work with all institutions across the province to ensure that any student finds a seamless, efficient application for study, including the acquisition of applicable study permit visas.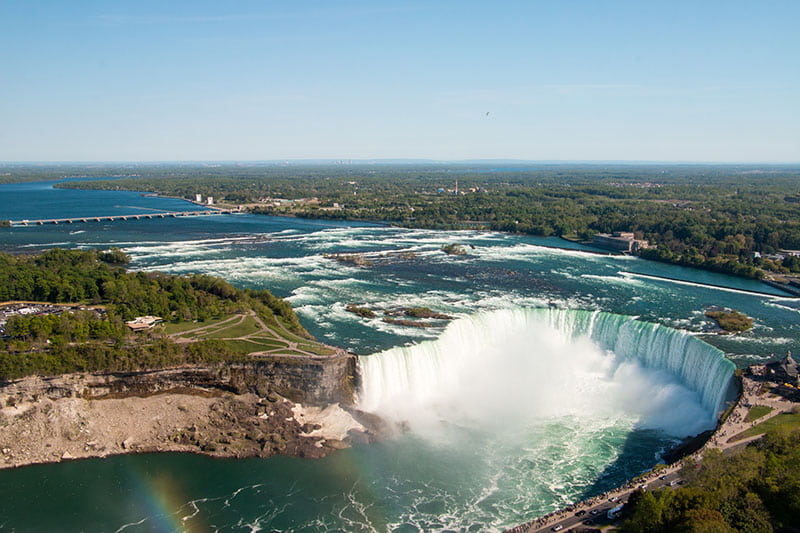 Immigration to Ontario
As can be expected from a region built on immigration, there are numerous programs available for anyone looking for immigration to Ontario. From local government operated programs designed to focus on the in-demand skills for the region, such as the Ontario Immigrant Nominee Program, to nationally administered solutions for temporary workers, students, entrepreneurs and other specific situations, whatever the circumstances, for those who would like to live in Ontario, there are programs designed to enable it.
With such an open community who embrace multiculturism, Ontario is a fantastic setting for immigrants to build a new life. Whether it is to the South in Agricultural country, or within the large cities, the same warm, friendly approach makes Ontario an easy place to fall in love with.
Whatever the situation, our team of immigration professionals are ready to help anyone find the right solution and identify the best option to secure Ontario immigration quickly and easily.
Business Opportunities in Ontario
The most populous province in the country, Ontario has everything business needs. From a thriving job market of motivated, skilled people to infrastructure and government support, Ontario actively encourages business right across the region. With a vibrant economy and world-class infrastructure and communications, whether it is for a new Startup or an investment in an existing business, Ontario has a lot to offer.
Ontario has a vibrant economy, and while there are specializations in agriculture, manufacturing and energy provision, with large cities and extensive communities, there are opportunities for success in any market sector. With that in mind, whatever kind of industry or market a business covers, our team of immigration professionals will identify the appropriate immigration program that will provide the right visa solution for each situation. We quickly identify the right immigration stream that ensures immigration to Ontario for investors and entrepreneurs.
Job Opportunities in Ontario
A province built on immigration with a strong job market across all industries and market sectors, Ontario is full of opportunity for any potential immigrant. From manufacturing to agriculture, workers are in demand, and with a welcoming community and high standard of living, it is the place to build a career and new life.
For those thinking about Ontario immigration, now is the time to begin the process and make the most of this incredible opportunity, our team are Canadian visa experts, able to identify the appropriate immigration program for every individual situation. We walk each candidate through the entire process, ensuring that all documentation is correct in order to provide the best possibility of success for applicants who want to live in Ontario.