Prince Edward Island
The smallest province in Canada, Prince Edward Island consists of the main island itself, plus a number of smaller islands within the region. Sitting off the western cost of the mainland in the Atlantic Ocean, those who live in Prince Edward Island enjoy beautiful coastlines and friendly, welcoming communities.
A strong economy is driven by farming, tourism and fishing, while emerging industries such as renewable energy and technology are high-growth areas. The region has the lowest crime rates in the country and one of the cheapest provinces to live in Canada. It is no surprise then that immigration to Prince Edward Island is popular, with vibrant, welcoming communities offering a wonderful environment to start life in Canada.
Education in Prince Edward Island
Canada has an enviable reputation for the quality of its education system, and Prince Edward Island meets all those expectations. For anyone thinking of Prince Edward Island Immigration who have families, the public-school system offers excellent facilities all over the province, providing a comprehensive education experience, with options for French and English language schools.
As a smaller province, the post-secondary education is not as developed as some, with one university, the University of Prince Edward Island, which includes the Atlantic Veterinary College. Additionally, Holland College provides campuses across the province, along with the Maritime Christian College.
Between them they offer a relatively broad choice of programs, and the low cost of living and attractive environment do make this a tempting location for foreign students. If you are thinking of immigration to Prince Edward Island for study, our team of professionals will work alongside institutions across the province to ensure that any student finds a seamless, efficient application for study, including the acquisition of applicable study permit visas.
Immigration to Prince Edward Island
With a thriving job market, welcoming communities and wonderful surroundings, there is a lot to like about Prince Edward Island. As with the rest of Canada, immigration is encouraged to help fuel the continued economic and social growth of the region, with numerous options for visas that cover everything from a temporary work visa through to permanent residence.
Regulated by the local government, the Prince Edward Island's Provincial Nominee Program is designed to encourage those with needed skills, experience and knowledge to obtain faster immigration to the region. However, alternative options for specific situations are also available at the national level. This includes temporary, student and visas for family members and other programs for investors and skilled workers.
As program eligibilities and other details are frequently changed to meet specific skill demands, if you are interested in immigration to Prince Edward Island, get in touch with our team of professionals and we can help you find the most suitable program for your specific needs.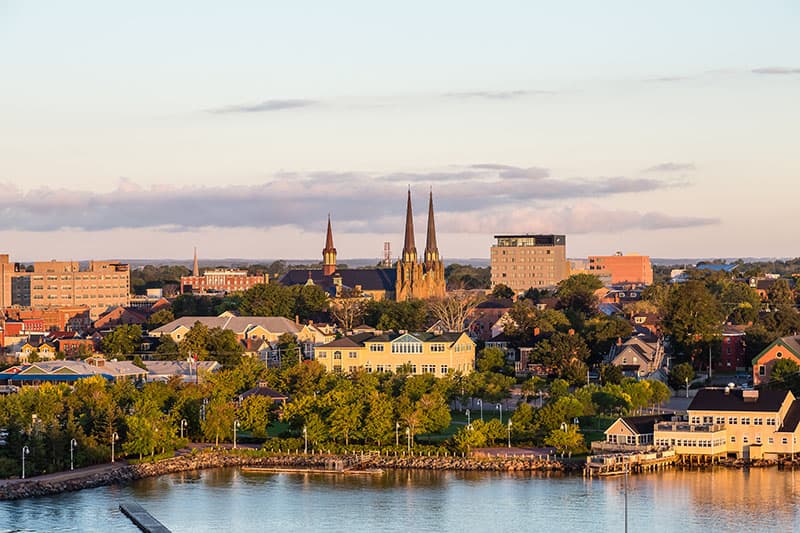 Business Opportunities in Prince Edward Island
With low cost of living and a strong economy, Prince Edward Island offers an incredible opportunity for those seeking to invest in business or launch a new endeavor. With great infrastructure and communications, and a government that actively supports business immigration, everything is in place whether the aim is a new startup or investing in an existing business.
With its thriving job market, the skills and experience needed in any market sector is available, this is the perfect environment for entrepreneurs to succeed. From farming to technology, immigration to Prince Edward Island unlocks support for industries of all kinds, and with dedicated immigration programs for investors and those seeking to launch new businesses, this province is built for business.
Whatever industry or market a business covers, our team of immigration professionals work to identify the appropriate immigration program that will provide the right visa solution. We quickly identify the right immigration stream that ensures you find success in Prince Edward Island immigration.
Job Opportunities in Prince Edward Island
With its relatively low cost of living, vibrant job market and wonderful living standards, Prince Edward Island is a land of opportunity for those looking to build a new life and new career. With farming, fishing, technology and more on offer, there are positions available for a wide variety of skills and knowledge.
Not only are there job opportunities, but with welcoming communities, good schools and excellent amenities all over the region, it is a wonderful place for family life too. With numerous visa options depending on individual situations, if you are thinking of taking full advantage of the job opportunities in the province, don't wait, get in touch today. We are a team of professionals who understand the options available to you. We walk each candidate through the entire process, ensuring that all documentation is correct in order to provide the best possibility of success for applicants who want to live in Prince Edward Island.