Saskatchewan
Saskatchewan is found in western Canada, and it is the only province that has no natural borders, surrounded by Alberta, Manitoba and the Northwest Territories, along with a border with the U.S. that covers the states of Montana and North Dakota. A prairie province, the region is dominated by large areas of farmland, and 10% of the landmass is covered in water, with 100,000 lakes within its borders.
Saskatchewan has one of the fastest growing economies in the country, with rapid growth in industries involving natural resources driven by immigration, along with a strong agricultural industry. Living standards are high across the province, with nearly half of the population who live in Saskatchewan reside in the largest city in the province, Saskatoon. However, living costs are low compared to other regions of the country, which combined with the immigrant friendly government and communities, make Saskatchewan immigration a great option for anyone.
Education in Saskatchewan
Despite large rural areas where communities are dispersed, Saskatchewan maintains the same easy access to high-quality schooling as the rest of Canada. Public schools are connected to communities by dependable and dedicated school transport, so that even those who live in Saskatchewan rural regions, their families have safe access to the school system.
For post-secondary education, foreign students attracted to Saskatchewan have a choice of public colleges that focus on vocational and training programs that result in certificate, diploma and associate degree qualifications, or universities that provide degree level qualifications. There are two universities on offer, The University of Saskatchewan, and the University of Regina. Both have numerous federated and affiliated colleges, along with distinct institutions that are aboriginal-run. This includes three campuses of the First Nations University of Canada.
The result is a wide variety of quality programs on offer for foreign students. Campuses tend to be clustered around major cities, and the lower cost of living of this province makes student immigration to Saskatchewan an attractive option. For anyone thinking of Saskatchewan immigration for study, our team work with all institutions across the province to ensure that any student finds a seamless, efficient application for study, including the acquisition of applicable study permit visas.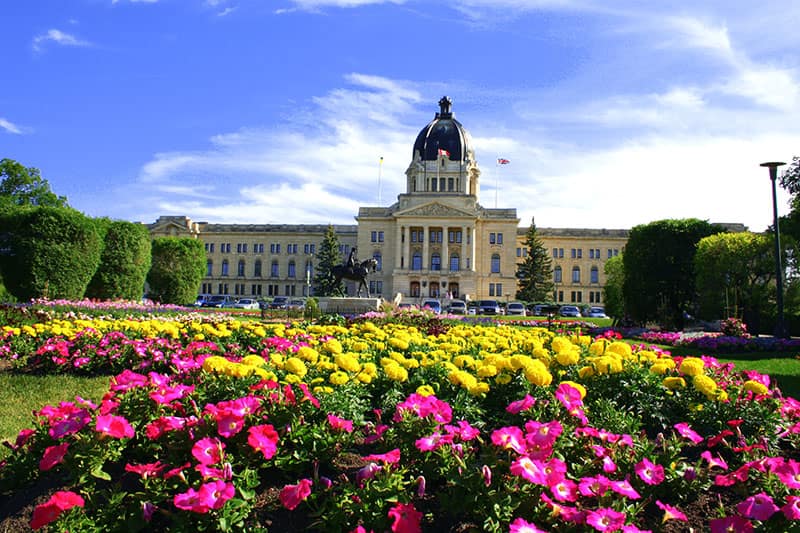 Immigration to Saskatchewan
Much of the growth Saskatchewan is currently enjoying is largely driven by immigration, and as a result, the government of the province value and encourage immigrants to settle and live in Saskatchewan. Depending on the situation of an individual, the kills or knowledge they bring, there are several options for visa programs. While the national programs are available to all, Saskatchewan has its own, locally administered immigration fast-track solution in place. This identifies key skills and experience the province needs and aids faster immigration for those who can deliver them. This series of schemes operates under the umbrella of the Saskatchewan Immigrant Nominee Program, which includes streams for specifically skilled or experienced workers, farmers and entrepreneurs.
However, as programs change frequently, adjusting eligibility and requirements to meet the current needs of the economy, those thinking about immigration to Saskatchewan should get in touch with our team of professionals and we can help you find the most suitable program for your specific needs at that time.
Business Opportunities in Saskatchewan
With a business-friendly government that recognizes the value of immigration to Saskatchewan, a skilled workforce and thriving economy, this province is ideal for anyone looking to start or invest in a business of any kind. There are numerous programs designed to help create a seamless transition for entrepreneurs and investors, and with world-class infrastructure and communications, immigration to Saskatchewan opens the door to an incredible opportunity for business in every sector.
Saskatchewan immigration for business is enabled by various programs that change eligibility and requirements frequently, and as such, for those wishing to live in Saskatchewan, it is crucial to get in touch with our team of immigration professionals at an early stage. They will work to identify the appropriate immigration program that will provide the right visa solution.
Job Opportunities in Saskatchewan
With one of the fastest growing economies in the country, it is no surprise that the job market in the province is also exceptionally strong. From farming, fishing through to mining and other natural resource-based activities, skilled and experienced workers are in high demand. With excellent schools and a high standard of living, surrounded by beautiful environments and great amenities, Saskatchewan is the perfect place to build a new life and raise a family.
To make the most of this incredible opportunity though, anyone thinking about Saskatchewan immigration should get in touch with us early to ensure a smooth process. Let our team to take you through the entire process, ensuring that all documentation is correct in order to provide the best possibility of success for applicants who want to live in Saskatchewan.