Yukon
Sitting in the northwest corner of the country, Yukon is the smallest territory in Canada. Its name is synonymous with the Goldrush of the late 1800's, and today along with the tourism that history brings, mining remains the main driver of the economy. However, energy production from hydroelectricity stations and small manufacturing enterprises are also offering significant contributions.
For those who love the outdoors, Yukon is paradise. Soaring mountains and rugged countryside, lakes, national parks and a UNESCO World Heritage Site are all close by for those who live in Yukon. In addition, it has some of the lowest unemployment rates in the country with a demand for workers that means the regional government are actively looking to promote Yukon immigration. All this ensures that Yukon has a lot to offer for anyone thinking of immigrating to Canada today.
Education in Yukon
Yukon provides excellent, high-quality schooling from elementary to secondary level, a feature common across all Canadian regions. For anyone thinking about immigration to Yukon, whether with an existing family or a plan to start one, those children will gain the benefit of one of the highest rated educational systems in the world.
For foreign students looking to study in Canada in higher education, Yukon is limited by its small, 34,000 population. Higher education is restricted to college programs that can be divided into two specific types. Labour market programs and various training programs. These are operated in tandem with the immigration system to target needed skills and specialization.
While this may seem restrictive compared to other regions that boast hundred of college and university options, this is a system geared to delivering the skills the job market requires. In that respect, it is a clear route from Yukon immigration for study through to building a career and establishing residence in the territory. That clear pathway may be appealing for those already certain of their career choice.
For anyone thinking of Yukon immigration for study, our team work to ensure that any student finds a seamless, efficient application for study, including the acquisition of applicable study permit visas.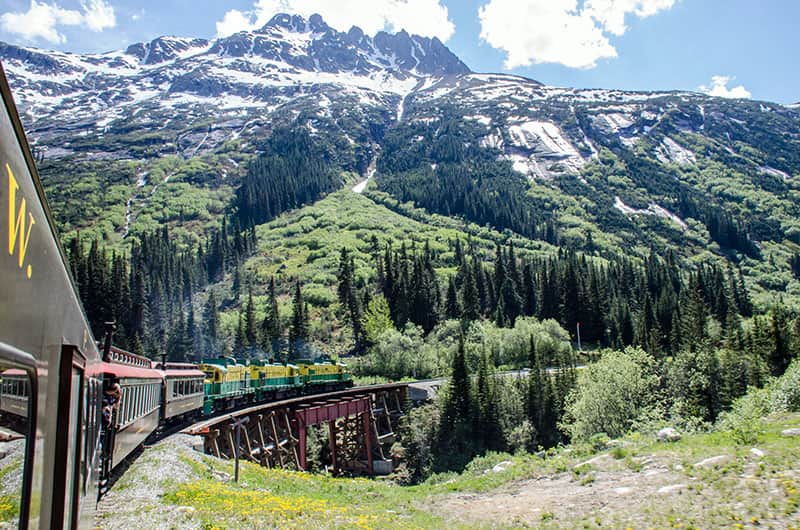 Immigration to Yukon
For those looking to enjoy unmatched outdoor beauty, strong communities and a vibrant economy, Yukon immigration has everything. The Yukon government also recognizes the importance and value of immigration, and it provides a variety of programs specifically targeted at skills, experience and abilities that the territory needs. These programs offer a faster route than the national programs that cover a broader spectrum of situations, and they are grouped under the overall Yukon Nominee Program.
As this is tailored to suit the prevailing needs of the territory, eligibility and other requirements change frequently. This means that for those looking to live in Yukon, getting in touch with our team of professionals will can help you find the most suitable program for your specific needs taking into account current legislation.
Business Opportunities in Yukon
While the dominating market sectors are mining and tourism, Yukon is an ideal location for businesses of all types. With much of the population centered around the capital, Whitehorse, opportunities for service-based industry are also numerous. In addition, Yukon has a government that has taken steps to actively encourage new business. This includes Yukon immigration programs, with some streams designed specifically for those investing in businesses or looking to start a new one.
The relatively low cost of living, excellent infrastructure and a skilled workforce complete the picture, making this a true business friendly territory that offers an incredible opportunity for any investor or entrepreneur. However, as the various programs for entry change eligibility and requirements frequently, for those wishing to live in Yukon, it is crucial to get in touch with our team of immigration professionals at an early stage. They will work to identify the appropriate immigration program that works for each individual.
Job Opportunities in Yukon
A wonderful place to live, Yukon has much to offer. Great living standards, amazing environment and friendly, welcoming communities, but above all it has a strong job market. In fact, Yukon has some of the lowest unemployment levels in Canada, and as such skills and experience are in demand. For those who love the outdoor life, or simply prefer the smaller, tightknit communities that Yukon features, this is an opportunity to build a new life and a new career together,
This is an opportunity not to be missed, but to make sure that you are able to take advantage of this incredible chance, allow our team to take you through the entire process. We can ensure that all documentation is correct in order to provide the best possibility of success for applicants who want to live in Yukon.